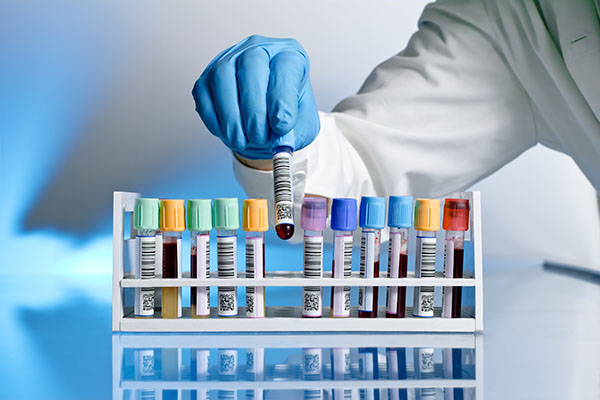 Blood Tests Service
Newington Pharmacy's service – private blood tests Edinburgh – is ready to help you today.
When you are unwell, your GP may schedule some blood tests to help diagnose the cause. This is an important part of healthcare provided on the NHS.
However, private blood tests offer an alternative route for people seeking information about their health.
Please note: Due to the demand for Covid testing, we are unable to accept routine blood tests at the moment. Patients looking for routine bloods should go through Medichecks first and then book in for phlebotomy with us. We can still provide antibody testing and STD tests.
---
SPECIAL PRICES

– As of July 1st 2020

Take a look at our prices which are some of the most competitive in Edinburgh:

– Any number of tubes = £30
---
Why have private blood tests?
There are many reasons why someone may choose to have private blood tests:
Private blood tests allow you to take control of your health. By understanding your health markers, you can make informed and healthy lifestyle choices.

For routine tests, private blood tests allow you to bypass GP waiting times for both the taking of samples and getting your results.

Screening tests are not always available to you on the NHS.

You may have a specific health reason based on your family's health history or lifestyle.

Gain reassurance and peace of mind when you know.
Can you get a blood test without a doctor?
Yes!
Taking a blood sample is a simple procedure carried out by a phlebotomist. A phlebotomist is a person specially trained in taking blood. This could be in the form of samples for medical tests or it could also be for blood donations, for example.
The blood samples are sent away for testing. When you receive your results you can discuss them with your GP.
How much do blood tests cost?
Blood tests come as either single tests or panels of multiple tests. So the cost depends on home many – and which tests – you choose.
You can also choose the tests available through one of our partners, such as Medicheck or Balance My Hormones.
Get in contact with our private blood tests – Edinburgh service today to find out more about our blood test prices.
How long do blood test results take?
Once the blood has been taken, the tests need to be done quickly to ensure accuracy. So, most test results will be available within three to five days.
We offer a fast-track service with a 24-hour turnaround if you require your test results more quickly.
What blood tests do I need?
Our qualified pharmacists can help you choose the right blood tests for you. You may be interested in your general health or there may be a specific problem you want to check for.
The types of blood tests we offer are extensive. Some of the most common types of blood tests include:
Fertility hormone tests: if you're starting a family both you and your partner can have your fertility hormone levels checked.

Sexually transmitted infections (STIs) or HIV: sexually health may be an important issue for you, so have a blood test for STIs or HIV.

Travel health: before having travel vaccinations, you can have a blood test to check your existing immunity. If you have returned from a tropical destination, you can also get tests for infectious diseases such as the Zika virus or Dengue Fever.

Check the health of your organs: private blood tests for thyroid function or the health of your liver or heart are popular choices.

Wellman or Wellwoman suites of tests: have a thorough check-up with a range of tests tailored to your gender and age.

Ticks that carry Lyme Disease are more common in the Highlands than most other areas of Scotland and the UK. A private blood test will help diagnose if you've been infected.
It's important to remember that if you have symptoms or are feeling unwell, our pharmacists may advise you to see your GP.
Not good with needles or blood?
If the sight or thought of blood or needles makes you feel squeamish, Newington's phlebotomy service, Edinburgh can help.
We offer a supportive and discrete private blood testing service for Edinburgh where your wellbeing is paramount.
Our healthcare professionals are reassuring and will make you feel comfortable before taking the samples. Our staff can provide you with as much – or as little – information about tests are you choose.
You can bring a friend for support or relax in our care. Our staff will patiently make sure you are feeling ok before you leave.
Have a home blood test kit but need help to take the sample?
There are many providers of private blood tests available to the consumer. Newington Pharmacy partners with several private blood test companies including Medicheck, Medicspot, Balance my Hormones and Armin Laboratories.
However, taking your own blood samples may not appeal to you.
So, if you purchase a testing kit, Newington Pharmacy's phlebotomy service can take the blood sample for you. We'll even package it up for you, ready to take it the Post Office across the street.
Private blood tests Edinburgh – Great service from Newington Pharmacy
Edinburgh is a vibrant and bustling city. Newington Pharmacy is proud to care for this thriving community through our dedicated services and expert care. We can tailor the tests to meet your personal needs.
So get in contact with us to find out more about our private blood testing service for Edinburgh.
Or book an appointment using the Phlebotomy Service below: