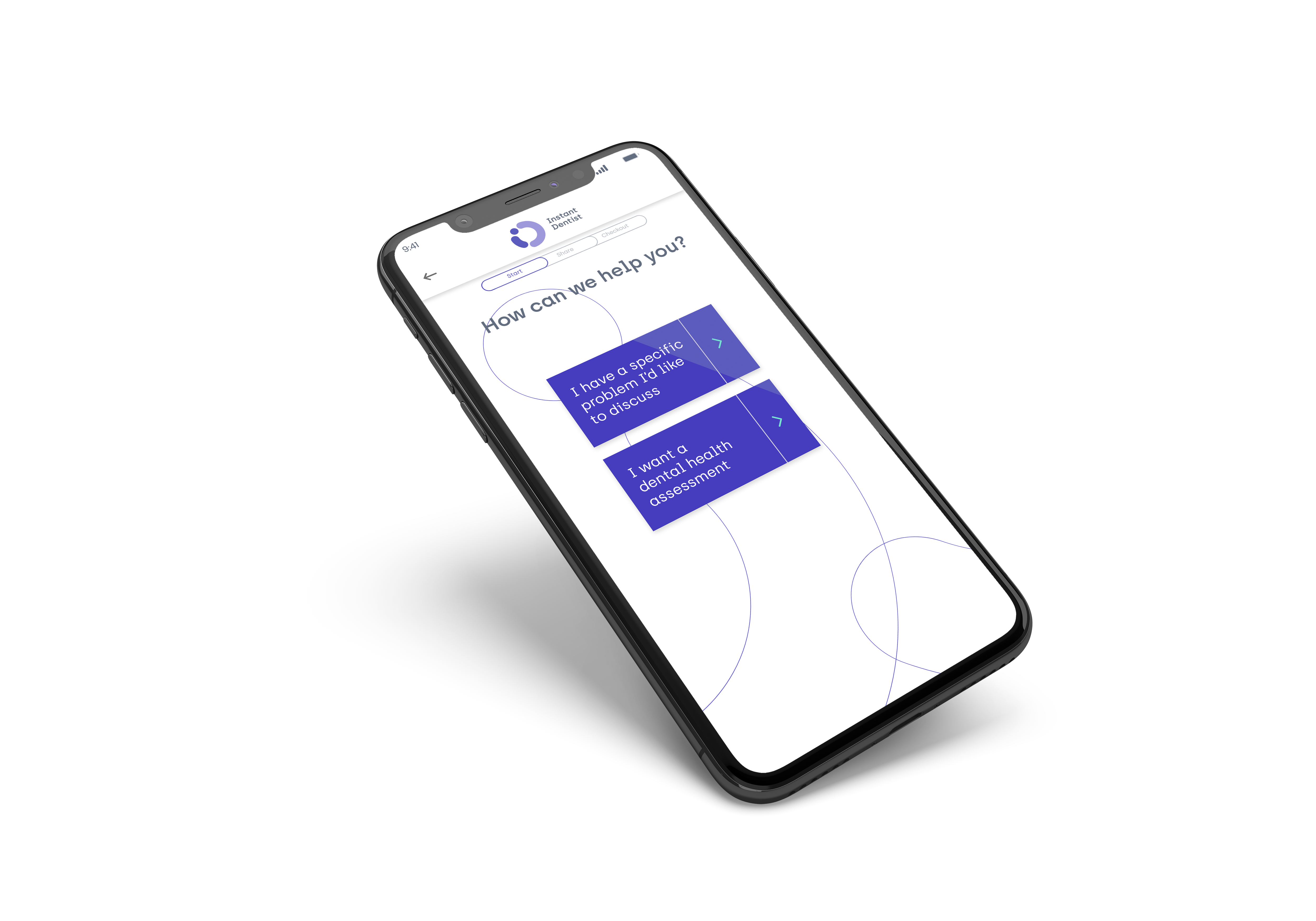 Digital Dental Assessments with Instant Dentist
Access cost-effective private dental advice and tailored at-home treatments, in an instant!
What You Can Get
Need a second opinion, quick dental checkup, or have a problem you want reassurance on? Let one of our dentists review and analyse your concerns, and give you advice and peace of mind straight from your phone whenever, wherever you are.
Dental Health Assessment
– Access comprehensive digital assessment across 22 risk areas.
– Understand your unique risk factors and needs.
– Get impartial advice on preventive procedures and regimes to achieve optimal dental health.
Specific Concern / Emergency Assessment
– Access a detailed assessment of the concern you present.
– Understand your options and get advice on x-rays and treatment plans you upload.
– Get impartial advice on products and regimes to resolve your concern and prevent future issues.
How it works
Symptoms / problem analysis that can be picked up through a digital dental screening;
– Toothache (pulpitis) reversible / irreversible
– Wisdom tooth problem
– Fractured / Broken tooth
– Lost Filling
– Wobbly teeth
– Dental trauma
– Post treatment e.g filling sensitivity, temporary crown
– Abscess / Infection
– Bleeding gums
– Bad breath causes
– Children's teeth development
– Teenage Orthodontic development
– Ulcers / Sore spots
– TMJ Problems
Get a dental health assessment, or an emergency digital dental assessment or second opinion now!